We've tried more than one type of responsibility system in our house. We have a Melissa and Doug magnetic responsibilities chart, which is great for one child. We've tried
Choose the Right Jars
, which the kids responded to, but we easily lost track of. We've tried nagging, but that just makes everyone miserable.
Like many moms recently, I discovered chore punch cards on Pinterest recently. I loved the idea, but I had two requirements. I wanted to create cards I could tweak to my families needs and I didn't want the expense or time involved in creating the system to be great. Far too often, I find myself excited about a method like this, then unable to get started because I don't have all of the materials, it costs more than I expected, or preparation consumes my time while chaos ensues around me.
I did a quick internet search, looked at several options, then found the
Punch Cards from Making the World Cuter
. Tiffany used punch cards in a simple chore system and rewarded her kids with 10 cents per punch. Each card has 20 punches and kids can turn in completed punch cards on pay day. While I liked her system, and her graphics,I decided to adapt it for our needs.
Simple and Affordable Punch Card System
Twenty punches felt like a lot for some of the tasks I had in mind, but I wanted to stick to my K.I.S.S. philosophy and did not want to reinvent the wheel. Tiffany offered a
downloadable PDF
that couldn't be changed, so I simply asked if she minded if I adapted her version by copying the picture, then simply pasting white text boxes. With her permission, I created three punch cards for my younger kids, so it was task-oriented, rather than money oriented. I printed these on neon colored card stock, purchased for around $16 for 250 sheets.
Achievable Goals and Clear Expectations
Click on punch cards for full size, printable documents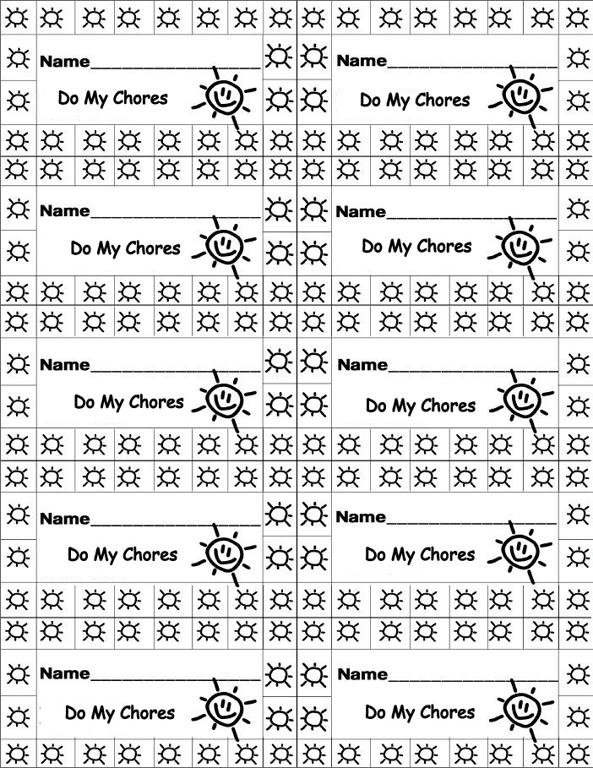 For the Chore Punch Card, we generally use a 1 chore to 1 punch ratio, but some larger tasks, such as cleaning the bathroom, get 2 or more punches. This punch card is fun because it's flexible and a highly motivated child could quickly earn a reward or two from our 1 card box, such as a book, stickers, or small toys, ice cream out, or gum.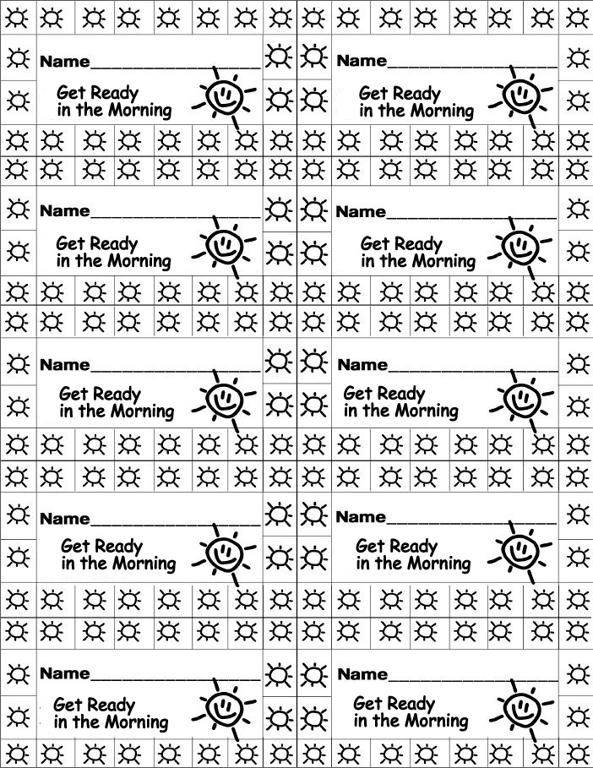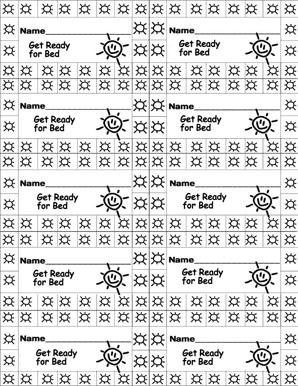 Since getting ready in the morning and at bedtime are more involved tasks and 20 days would feel like an eternity for a child, completing these tasks earns 2 punches. I like this balance because it takes time to earn and they are not constantly being overloaded with rewards, but it feels achievable.
Color Coded Cards and Signs, with Clear, Positive Motivators
I color coded my punch cards in orange, yellow, and green, then created coordinating motivation signs to post all around my house. I think my husband thought I'd lost my mind a bit when I started these signs everywhere - pantry doors, entry way, dining room, hallway, bathroom, and bedrooms. Having clear, positive reminders with words and pictures just felt like a great way to reinforce this for my family,though.

Click on pictures for full-size, printable documents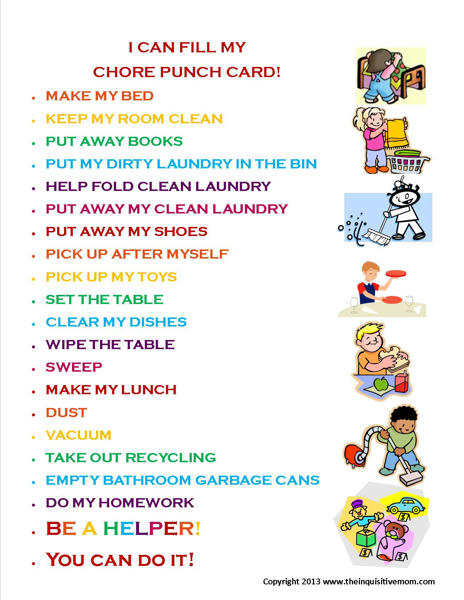 Use a Family Night to Introduce the Punch Card System
I highly recommend introducing the punch card system during a family night. We try to have a Family Home Evening each Monday consistently with an age-appropriate lesson, family activity/game, and a treat. You could easily introduce this with some relay clean up games or a scavenger hunt with completed tasks helping the kids earn their first punches.




As a side note: You might avoid using the phrases You aren't going to get your punches or Don't you want to earn your punches or You will get your punches for that when we get home. People give you funny looks out in public when you talk about punches!
Punch Card Reward Boxes
We happen to have a fun grandma who
doesn't live near us and loves to send coloring books, stickers, and little activities just for fun. She also always brings extra toys she finds for rainy days when she comes to visit, instructing me to bring them out whenever I'd like. I decided to add these to our boxes.
I've also discovered that our local consignment store carries quality toys for awesome prices. Since a coloring book no longer costs just a few dollars these days and it's hit or miss to find a toy at the consignment store, I wanted to have a system where kids could draw a reward from a box, rather than earn money. I also thought they might be able to more easily practice the concept of saving up for something (a goal we hadn't accomplished until now) using punch cards, instead of money.
We have 2 boxes right now that equal 1 and 3 punch cards. Why not 2? Well, it's my intention to create a 2 punch card box, but our kids aimed for bigger prizes at first and so 3 felt right. You can also include things such as
1. Go out for ice cream.
2. Lunch or dinner date with mom or dad.
3. Choose what's for dinner.
4. Have dessert on any night you choose.
5. Carousel Ride.
6. Trip to Children's Museum.
7. Extra books at bedtime.
A Feeling of Accomplishment and Reaching a Goal
We've been using this system for at least a month now and it's the best one we've tried so far. I was especially excited the first time my daughter earned one punch card, chose from the first box, then changed her mind. She really wanted to earn a Lolliloopsy doll I found for a steal after Christmas and held out to earn 3 punch cards for this reward.
Her little brother followed suit to exchange 3 punch cards for a pair of consignment store roller skates.
Encourages Choices and Individual Responsibility
This system has also worked great for us because expectations are very clear and it encourages choices and individual responsibility. Sometimes one child earns punches on their card, while another does not. Some days, a child does well, but refuses to complete a task and they don't earn the punches on a card. I try to use it as a motivator and a positive reminder, rather than something I am withholding. So far, the kids have responded well to it and they are both working hard toward filling up their next card!
Have you used a punch card system to motivate your kids?